We are excited to announce that Brandon Bioscience will be attending the New Ag International Biostimulants World Congress in Milan at the end of November. As pioneers in the research of biostimulants, we are eagerly looking forward to this event to showcase and speak about our latest research and advancements in our industry.
The event organised by Informa's New Ag International attracts 1600+ visitors, 300+ companies from over 70+ countries. It brings together peers and thought leaders from the biostimulant industry to drive discussion, collaboration and innovation over a number of days. This year's event is being held at the Allianz MicCo Convention Centre, Milan, Italy from Wednesday 29th November to Friday 1st December. 
Brandon Bioscience will be exhibiting at stand No.155/156 where the team will be there across the 3 days to meet visitors.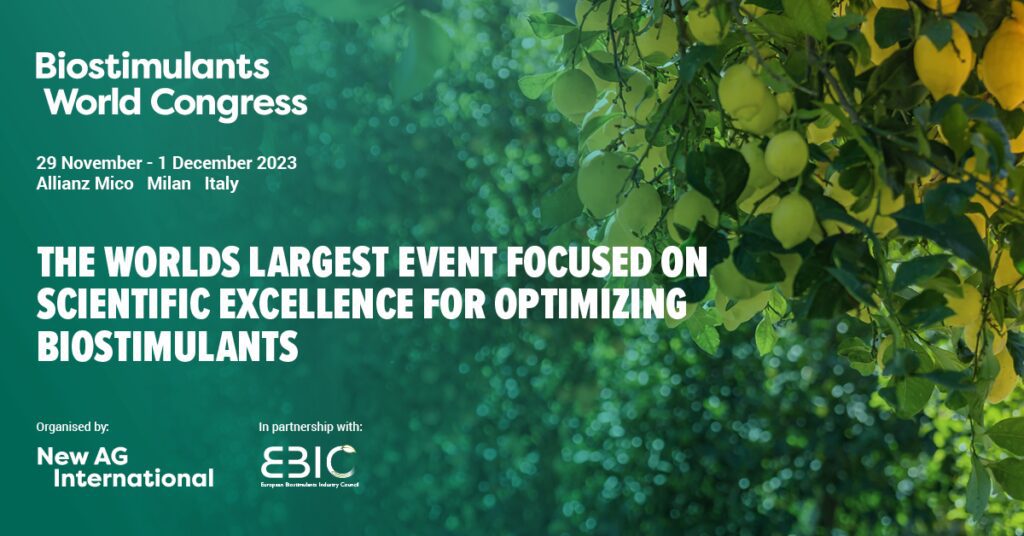 On day 1, (Wednesday 29th November) at 17:35, Dr. Oscar Goñi, Chief Technical Officer at Brandon Bioscience will be presenting. Oscar will be discussing the use of Ascophyllum nodosum extract biostimulants to enhance micronutrient use efficiency to improve crop quality. Oscar will be presenting under the Scientific Track at the World Congress. All scientific presentations are screened for quality and carefully selected by New Ag International's prestigious scientific committee.
We will also be presenting a number of research posters at the Biostimulants World Congress. These posters will show our latest research with specific members of our research team there available to discuss the research and answer questions.
The posters on display will cover the following topics:
Increasing Nitrogen Use Efficiency of winter wheat in field conditions with the precision Ascophyllum nodosum biostimulant PSI® 362 allows for 25% reduction of nitrogen fertiliser application
The mechanism of a protein hydrolysate and Ascophyllum nodosum-derived biostimulant to reduce the impact of a long duration salinity stress on crop yield.
Increasing crop yield and quality of almond exposed to severe spring frosts in the reproductive growth stages with the Ascophyllum nodosum biostimulant Martello
Are you attending the Biostimulants World Congress too? We would love to meet you there! Let's connect and collaborate – click here to find out who from our team will be attending and book in some time to talk.